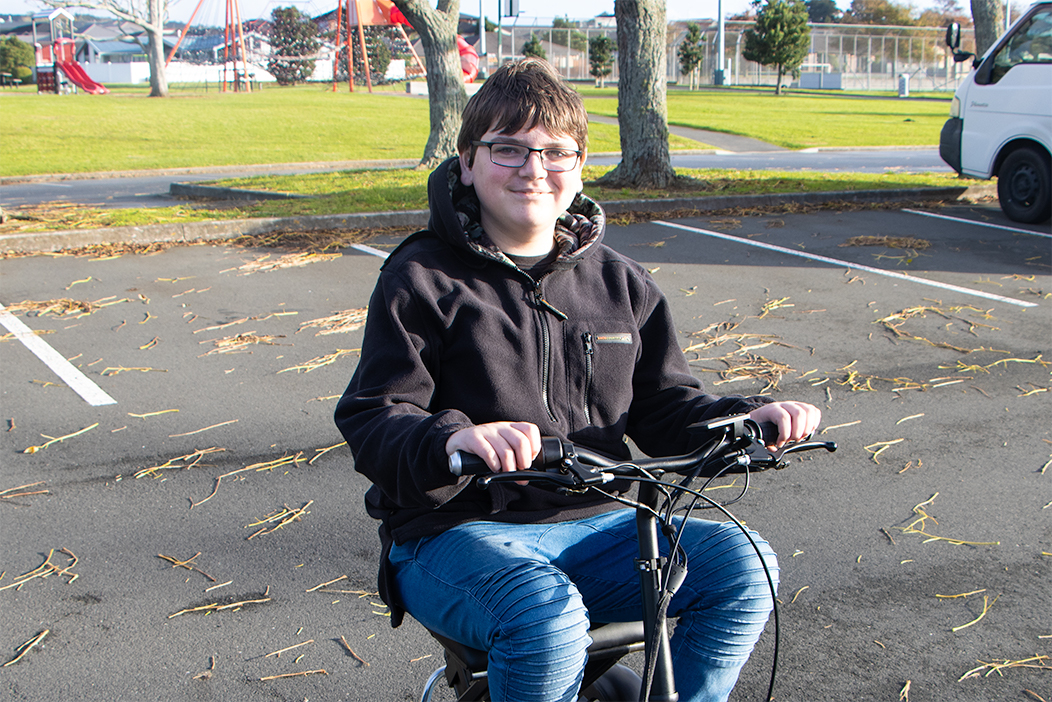 Scooter provides greater independence for train fan
Nathan is 13 years old and loves trainspotting, computer games, and photography.
Nathan was diagnosed with a chromosome deletion that is so rare he is one of three known cases to have this worldwide. As part of this condition, he has low muscle tone which means he becomes exhausted easily.
While he does have a wheelchair, Nathan has trouble self-propelling when he is exhausted and relying on a family member or caregiver to push him really limits his independence.
With the help of Fund for Good, Nathan has purchased a Nordic Travel Scooter. Nathan is finding the Nordic Travel Scooter easy to use and easy to manoeuvre around the local shops and on and off trains.
Ultimately this scooter has improved Nathan's independence as it has allowed him to go where he wants, when he wants to.

This is totally aligned with the criteria for the Fund for Good – for projects or equipment that enhance self-direction and result in greater independence, with long term benefits.

Nathan and his brother have a YouTube channel, dedicated to KiwiRail trains.

Why not have a look at the link below, and if you like what you see, subscribe?
Nathan's KiwRail YouTube Channel