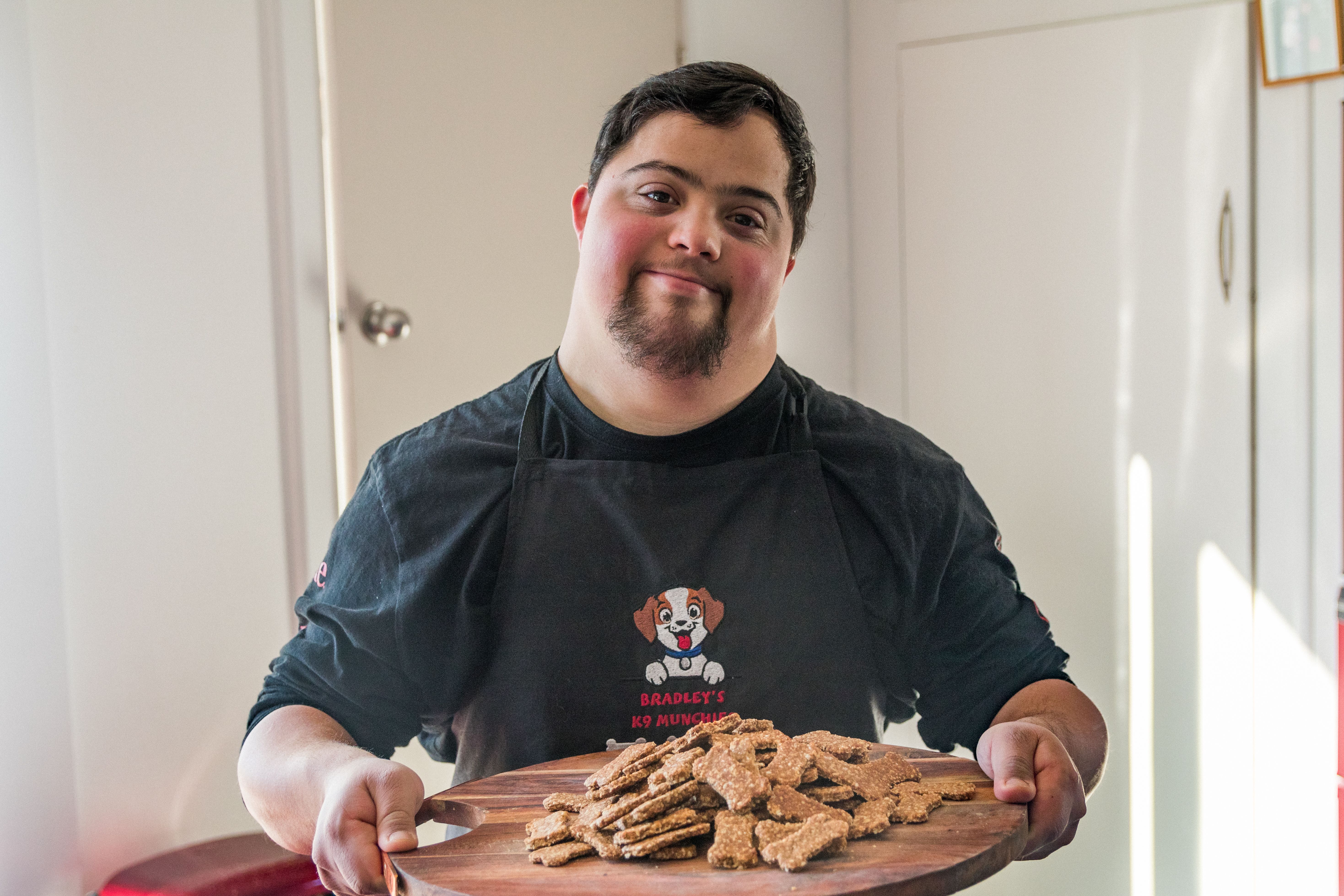 Southland business entrepreneur gives back to his community
Bradley loves to bake and is on a mission to be the King of Doggie Treats in Southland through his business Bradley's K9 Munchies with the help of a Fund for Good grant
Bradley lives in Invercargill and is supported by his Mum Sarita, sister Brittany and Jenny, a co-ordinator in the disability sector, and of course his Chief Taster and furry friend, Snuggles. With the help of his support team and the Fund for Good grant, Bradley's dream of starting his own dog treats business is turning into reality with Bradley's K9 Munchies.
After being laid off by a local employer, Bradley found it challenging to rediscover his role in life and became depressed.
Having his business is important to give him as it enables him to give him a sense of purpose as well as knowing his role matters.
Bradley's mission doesn't stop just at dog treats, his business is also set up to give back to the community by donating $1 from every packet sold to a local charity.
As a successful recipient of the Fund for Good grant, this funding will mean that Bradley can get professional uniforms for staff, cookie cutters and ingredients, as well as promotional material and a community launch function.
Ka pai Bradley!
And if you want to find out more about K9 Munchies, visit https://www.bradleysk9munchies.nz/