How can we improve the mental health outcomes of Prisoners, lessening the chance of re-offending whilst also improving their mental well-being?
This was the challenge a successful initiative between Te Rau Ora, the Corrections Department and Manawanui faced.
The Mauri Ora Initiative at Waikeria Prison:
10 Māori repeat offenders who were also being supported by Waikato DHB for mental health conditions volunteered to take part in a year-long trial to prepare them to better re-integrate with society. Mauri Ora roughly translates as life force or living to full potential and is a key tenet in the Maori philosophy of wellbeing.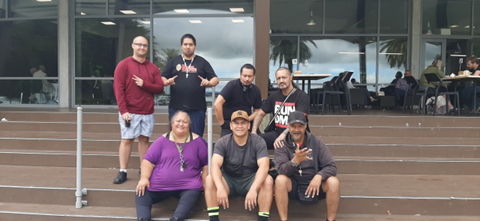 Te Rau Ora (Maori Health) provided Pou Awhina (or "Support Post") staff, who directly supported the participants, helping them with budgeting, planning, and wellbeing activities.
Johnson & Johnson supplied a $10,000 wellbeing budget for each participant, and Manawanui supplied the technology to manage the funding, budgeting, and guidance on how to successfully implement self- direction.
The participants had 12 months whilst still in prison and once they had re-integrated into society to plan and spend their wellbeing budget in ways that would enable their participation in the community and to reconnect with whanau.
"I have a car now, so I can do things. I feel more comfortable, the stress is over and I can stand tall" (Whānau Whaiora)
Pou Awhina worked with participants to think, plan and design their own route to increased wellbeing or wairua, by using the funds to make smart purchases such as gym equipment, sports club memberships, or home appliances.
"The Mauri Ora programme has helped him to move into a house and to purchase things that he needs to maintain his house. Some of the money has been spent on buying a lawnmower, a bike, some music studio, TV, and other social entertainment type things. That money has been used wisely for him to settle in and establish himself reasonably in the community" (DHB Staff)
Manawanui worked with Pou Awhina and the participants to make these purchases, allowing participants to buy the items themselves. Manawanui – through their portal - would then manage the accounting for each of these transactions to provide accurate monitoring and reporting for the participants and the pilot parties. This is the same portal used by Manawanui clients – people living with disabilities who are self-managing their disability funding.
"Manawanui were delighted to provide guidance and technology support to such a wonderful and life-changing initiative. We look forward to assisting a wider group of people learn about self-direction and managing their own funding in an empowering and personalised way." Marsha Marshall, CEO Manawanui
So, was it a success?
Whilst the concept of self-managing a discretionary budget was a challenge for participants who have spent so long in the prison and mental health systems, the personal statements from the participants were seriously tear jerking. Most memorable was a man who clearly had lived a rough life and was visually quite confronting. At the graduation ceremony, he spoke about his gratitude for the opportunity to be involved. Prior to the programme, his kids wanted nothing to do with him, but with the programme support, he has reconnected with his children, and they now see him in a positive light. What sort of monetary value do you assign to that transformation?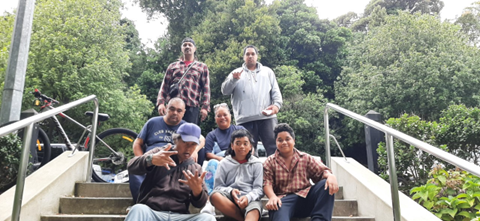 Many of the participants reconnected with their whakapapa, visiting marae and whanau not seen for a very long time.
"It's about the Whanaungatanga, it's about their connectedness, so having a programme such as Mauri Ora being where they can learn about themselves and also get up and talk about themselves more confidently, it is not an opportunity that they've had before". DHB Staff
The indisputable proof of the project success though, lies in the numbers. The reduction in interactions with police and a reduction in inpatient stays of these repeat offenders – all of whom also have identified mental health conditions – proves the benefits of providing people with the ability to manage daily tasks and empowering them to consider their wellbeing for long term beneficial life changes.
"I've had less acute moments in regard to their mental health – one in particular, I haven't had an issue, or he hasn't had an issue for some 8 months now, where normally he would be turning up to my office quite distressed and quite upset. Now he's turning up to my office on a weekly basis sharing moments that he's been able to enjoy, yeah and just wanting to connect with me in a more positive way, as opposed to a more acute, distressing sense". DHB Staff
What's happening now?
A new cohort of 50 participants based at Waikeria Prison are being welcomed into the programme. They too will have the full wrap around support of a wellbeing budget, Pou Awhina support staff and the full use of the Manawanui portal to manage their wellbeing budget.
Quotes Citation: Were, L. and Pipi, K. (2021). Mauri Ora Social Innovation. Evaluation Report. Here-turi-kōkā August 2021